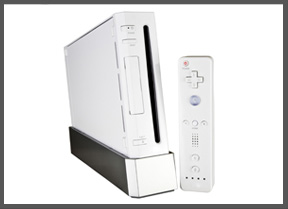 Games Consoles
Set up Services
Set up for all types of games consoles.
Are you fed up and tired of having cables hanging down from your wall-mounted television? Why don't you have your games console professionally installed with no visible cabling?
Connect to a network or the Internet.
Stream music, video and movies from your PC.
Parental controls set up if required.
Modern games consoles can do much more than just play games. Most can also act as media streamers – this means that you can stream your movies, music and photos to the console from your PC. Much better than huddling around the PC's screen. You'll also be able to browse the Internet and check your email.
Hidden cabling, no more cables stretching from your television to your games console. Cables are hidden within the wall.